Description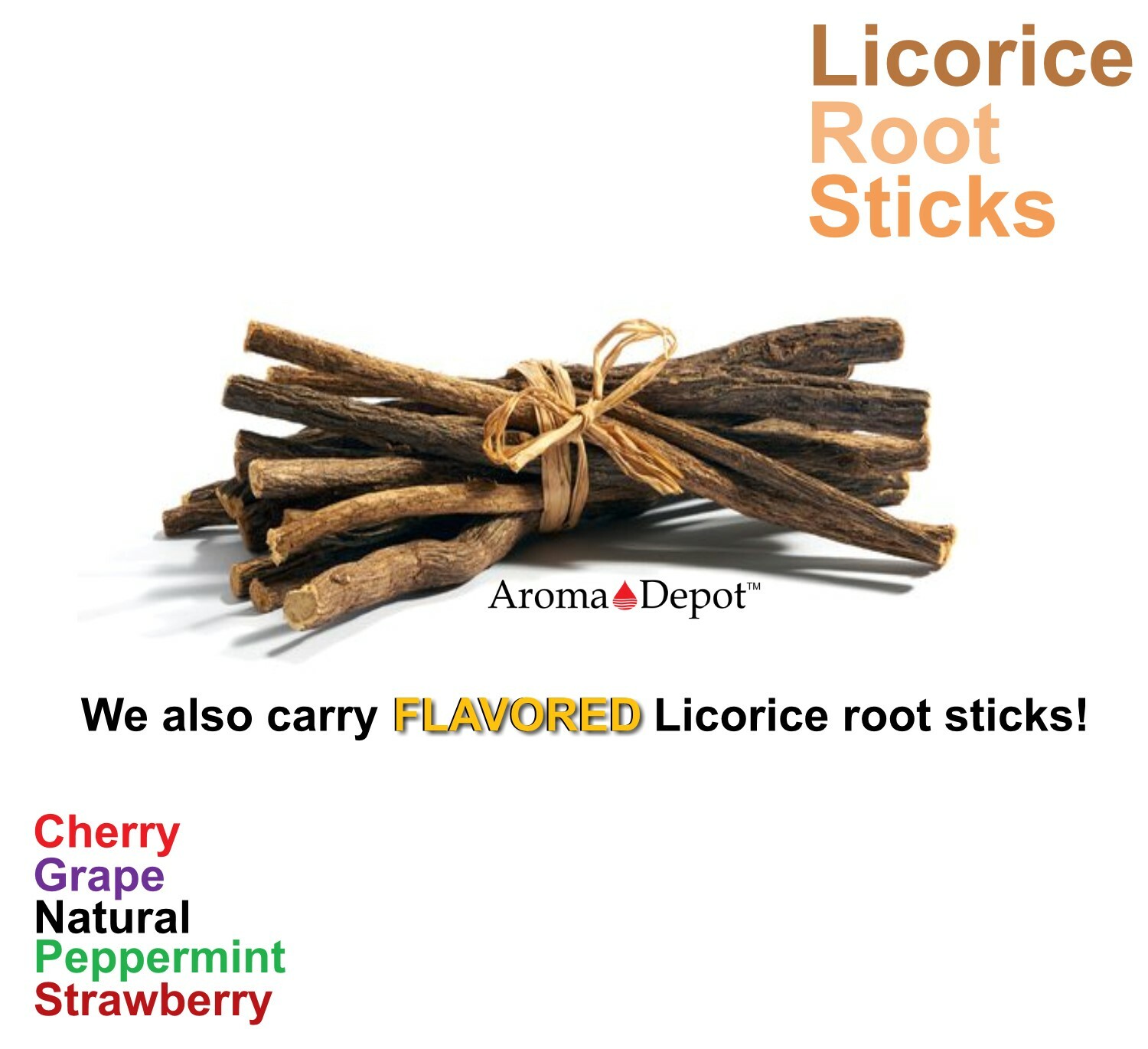 Licorice Root Powder
a.k.a 
"Liquorice"

100% Pure
Natural
No Fillers
No Additives
No Preservatives
Non-GMO
Opened bags cannot be returned.
1oz, 5 Lb., 10 Lbs., and 15 lbs. bags are packed in Poly Food-Grade Bags.
Licorice Root Powder
Botanical Name: Glycyrrhiza glabra
Licorice Root (Glycyrrhiza glabra) is considered to have anti-microbial, anti-inflammatory properties.
Licorice can help alleviate sore throats, coughs, heartburn, and viral and bacterial infections.
Licorice can also be used to flavor foods and beverages
Suggested use:
Licorice Root Powder can be enjoyed as a warm cup of Licorice tea.
It can also be incorporated into other herbal supplements to help improve their taste.
Serving Recommendation  [225 mg] (1 to 2 times per day.)
Warning:
Consuming licorice can raise blood pressure.
If you have high blood pressure, please consult with your primary health physician before use.
If you are pregnant, nursing, taking medications, or have any medical conditions.
*These statements have not been evaluated by the FOOD and Drug Administration.
This product is not intended to diagnose, treat, cure, or prevent any disease.
Refrigeration is not required.
Aroma Depot, Inc. will not be responsible for the misuse of this or any other products.
Warning: Keep out of reach of children. 
Additional information
| | |
| --- | --- |
| size | 1 oz. / One ounce Bag, 4 oz. / Four ounces Pouch, 8 oz. / Eight ounces Pouch, 1 lb. / 16 oz. / 16 ounces Pouch, 1 lb. / 16 oz. / 16 ounces JAR, 2 lb. / 32 oz. / 32 ounces Pouch, 2 lb. / 32 oz. / 32 ounces Wide-Mouth Jar, 3 lb. / 48 oz. / 48 ounces Pouch, 5 lb. / 80 oz. / 80 ounces Poly Bag, 10 lb. / 160 oz. / 160 ounces Bulk Bag, 15 lb. / 240 oz. / 240 ounces Bulk Bag |
| Country/Region of Manufacture | India |
| Department | Adult,Unisex |
| Custom Bundle | No |
| Main Purpose | Aches & Pains,Allergy Relief,Anti-Aging,Anti-Inflammatory,Antioxidants,Arthritis,Bites, Stings and Swellings,Blood Health,Blood Sugar Support,Bodybuilding |
| Formulation | Powder |
| Administration | Oral,Topical |
| Type | Herb |
| Features | Food Grade,Natural,Salt-Free,Sugar-Free |
| Expiration Date | 12/22 |
| When to Take | After Meal,Before Meal,On an Empty Stomach,With Meal |
| Active Ingredients | Licorice Root |
| Body Area | Body |
| Type of Diet | Natural |
| Ingredients | Licorice (Glycyrrhiza glabra) |
| Brand | Aroma Depot |
| Dosage | 3 mg |
| Scent | Herbal |